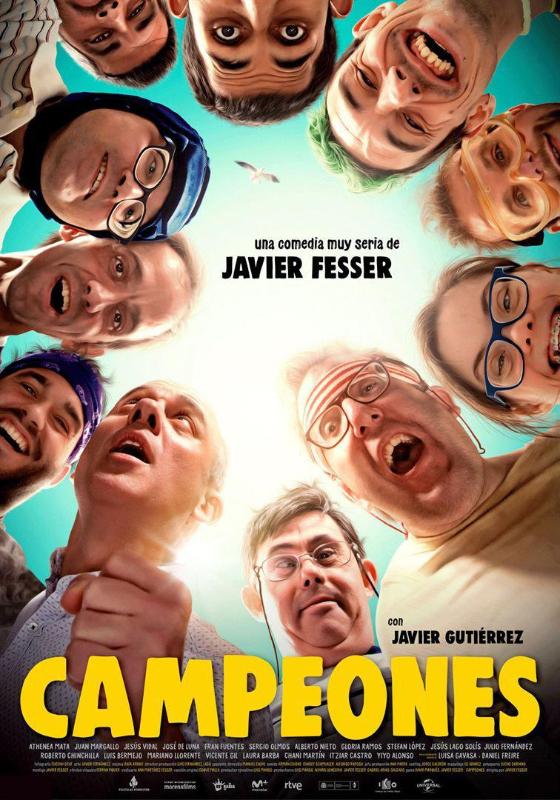 Marcos is the second coach of a professional basketball team. After a brawl with the head coach and a car accident, Marcos is fired and forced to complete 90 days of social work, training a team of people with intellectual disabilities. What is, at the start, a torture for Marcos due to the peculiarities of the members of the group, gradually becomes an opportunity for learning, both for Marcos and for the team, which will transform their lives.
Campeones will be freely accessible for 48 hours, starting at 3pm in Thailand, 4pm in the Philippines and Malaysia, and 6pm in Australia, on 2 October, 2021.
Extra screening: On 10 October (Sunday), Campeones will be freely accessible for twelve hours, from 11am (Thailand), 12nn (Philippines & Malaysia), and 3pm (Australia).

Script:
Javier Fesser
David Marqués
Production:
Rey de Babia (AIE)
Radio Televisión Española
Movistar
Películas Pendelton
Film Editing:
Javier Fesser
Cinematography:
Chechu Graf
Actors:
Javier Gutiérrez
Athenea Mata
Juan Margallo
Jesús Vidal Marín
Sergio Olmos
Julio Fernández Fabianista
Jesús Lago
Gloria Ramos
Alberto Nieto Ferrández
Fran Fuentes